THE CLIENT:
Baja Son Growers has supplied North America with premium asparagus and green onions for decades.
THE CHALLENGE:
As more Americans embrace healthy diets, sales of asparagus and green onions have climbed. Increased demand led Baja Son Growers to expand their growing operations in Northern Mexico, investing in more personnel and superior facilities.
THE SOLUTION:
Our creative team travelled to Mexicali, one of the largest and most fertile valleys in Mexico, to document their multi-generational growing operations.
Filming the young asparagus spears as they emerged from the soil was a unique sight to behold. Known for their commitment to their workers and the environment, it was important that our team capture this unique crop's entire life cycle, from harvesting to processing.
Asparagus is a labor-intensive crop to grow, as one mature plant can sprout multiple spears every single day. Because the fragile spears rise from the earth in different places every day, each one has to be cut from the ground individually, by hand.
Time-lapse footage, stunning aerial views, and insightful interviews are compiled into an artistic video that highlights the respect Baja Son Growers has for their land and product.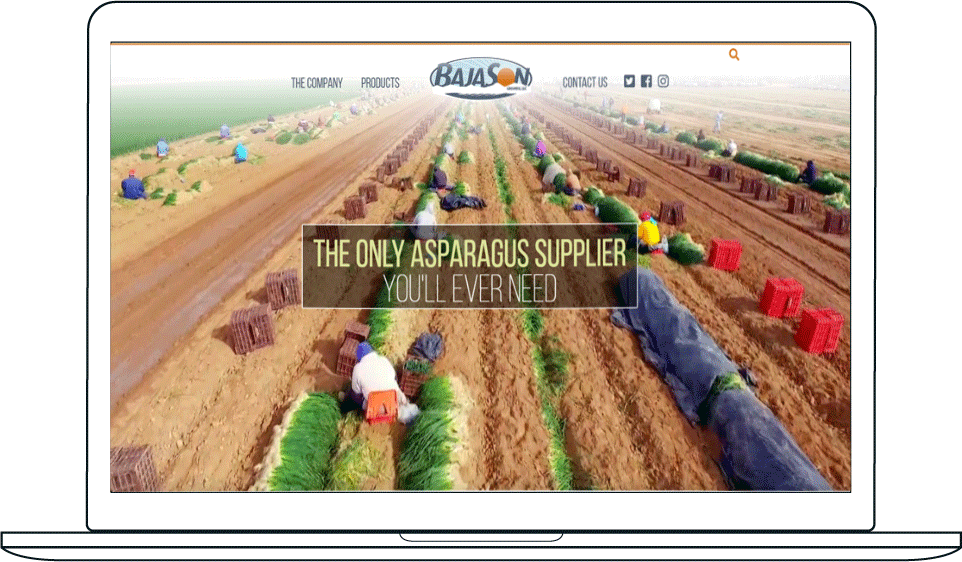 This rare footage gives those who visit their website an extraordinary opportunity to learn more about where these vegetables are grown and how they are cared for.
LAUNCH SITE
"The TMD team has a longstanding history of following through on their promises. Even when asked to document our growing operations in another country, they delivered beyond our expectations."
– – Alex Tamayo, CFO
Client since 2015