THE CLIENT:
The California International Airshow Salinas showcases world-class aviation while raising hundreds of thousands of dollars each year for local charities.
THE CHALLENGE:
This special event attracts close to 50,000 spectators annually who get to experience the top military and civilian aviation cut through the sky as well as jaw-dropping ground acts. The organization's leaders wanted to grow the show to not only attract more spectators and younger crowds, but also attract more sponsors for the show and as a result, raise more money for charity.
THE SOLUTION:
Taking inspiration from the young generation's love for music, the web video was based around a catchy rap song.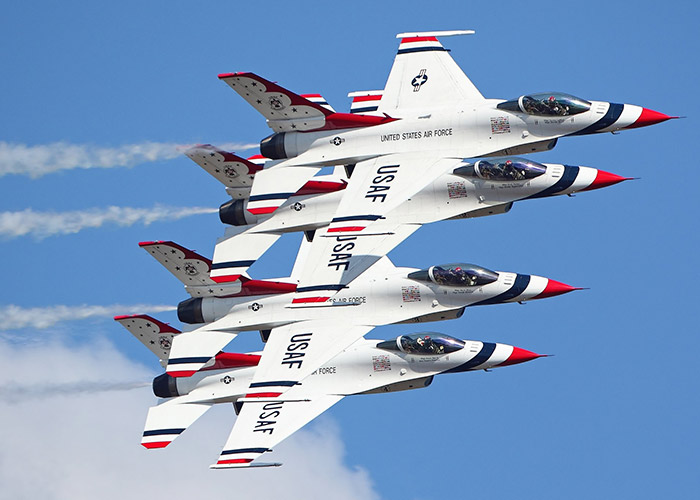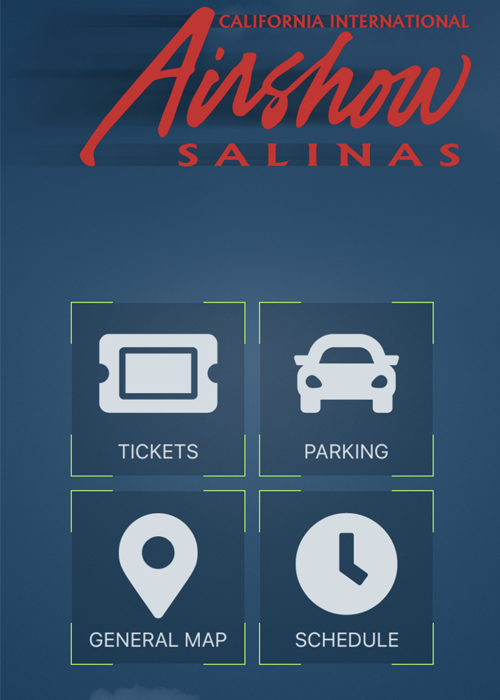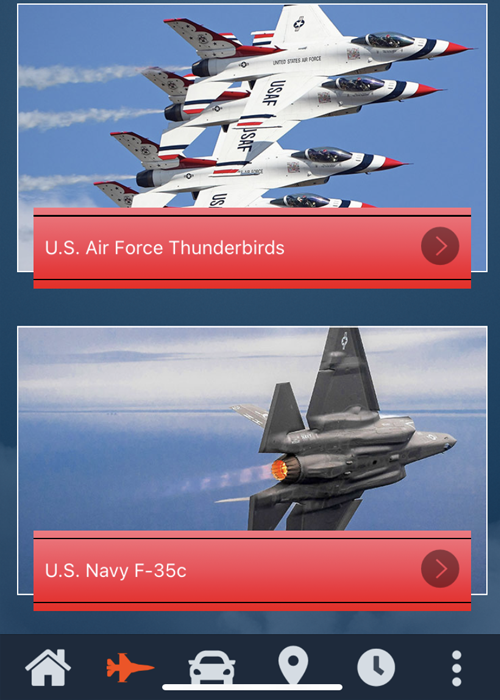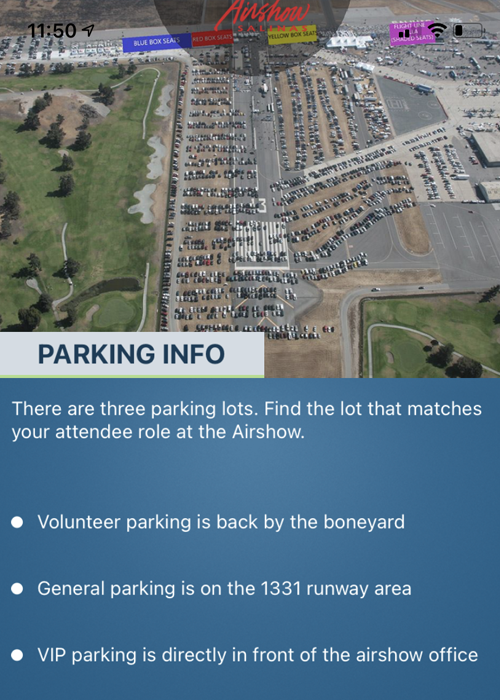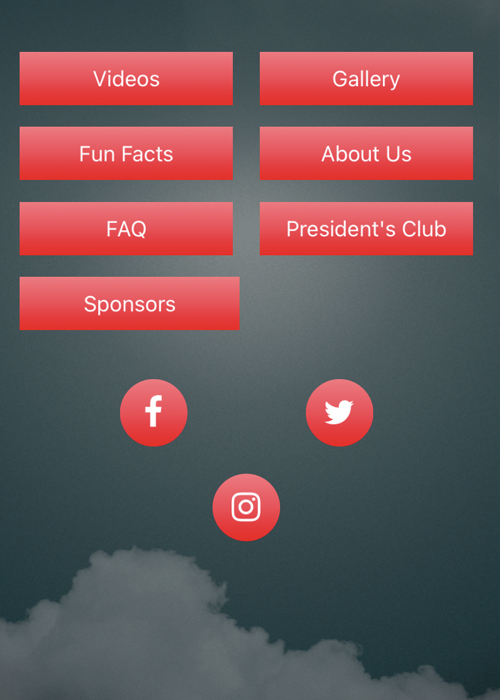 TMD set out to create a user-friendly app that could replace the paper program given at the show and provide all the information the user needs to know about the event. The event schedule, parking information, and even a gallery is available at the fingertips of the spectators.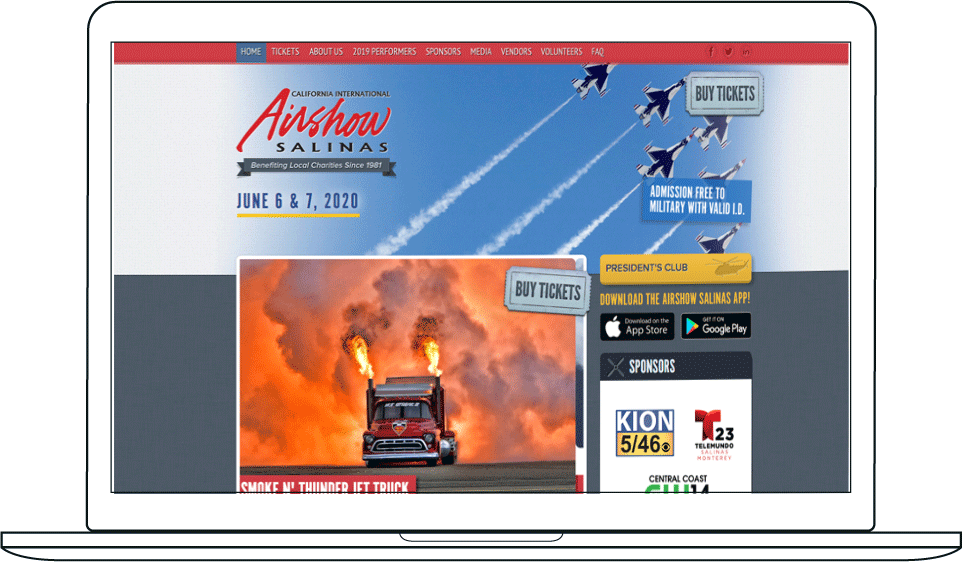 The California International Airshow
The California International Airshow is a major event here on the Central Coast. TMD has been working with the airshow for many years, producing their website, commercials, and print collateral. This particular commercial shows the thrill of flying from the perspective of the pilot — this series of spots led to record attendance levels at the event.
LAUNCH SITE
You will want to keep an eye on the sky when the United States Air Force perform at the California International Airshow, along with other outstanding aviators.